Emu Oil (100% Pure and Natural), 4 fl oz (118 mL) Spray Bottle
List Price:
GYD $ 5,585.77
Our Price:
GYD $ 4,183.57
(25% Off)
What is Emu Oil?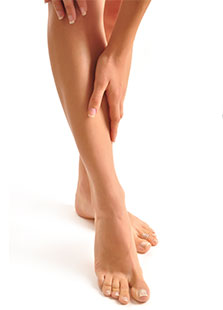 A native of mainland Australia, the emu is a large flightless bird that can reach over 6 feet in height. It is the tissues of these soft, brown-feathered birds from which emu oil is derived. A Natural Emu oil, has many beneficial uses topically, which is why Piping Rock is excited to offer our 100% Pure & Natural Emu Oil derived from hormone-free emus raised in the USA!
What does Emu Oil do?
Truly an oil of many uses, our 100% Pure & Natural Emu Oil can be used topically to moisturize your skin to luxurious softness. Massage the oil into joints and muscles to gently ease occasional discomfort with soothing strokes.
Since emu oil naturally thickens when cold, we recommend warming to room temperature or placing the bottle in hot water before use if you so desire. This oil is suitable to wear beneath sunscreen, lotions or make-up and can be used daily as needed!
Piping Rock's Promise:
We proudly offer you our evolving selection of Beauty & Personal Care products at the best value in the industry! From Clay Powders, to Organic Certified Coconut Oil, Biotin & Keratin Supplements, soothing Creams, Serums & More, we have you covered. We offer an endless variety of favorites that's always evolving to meet every unique beauty trend. Our formulas are crafted through environmentally-friendly practices with Cruelty-Free testing and rigid safety standards.
About Piping Rock's Quality:
You've found your One-Stop-Shop for Beauty & Personal Care at Piping Rock. Our products are perfected with premium-sourced ingredients and created in our own "GMP Certified" manufacturing facilities. We verify Piping Rock products with third-party, FDA-registered agencies to ensure quality & purity. Each product goes through hundreds of checks, in-process and post-production. Furthermore, we can assure you that everything that is on our label is consistent with our formulas. We guarantee purity, potency, safety and innovation in everything we do.